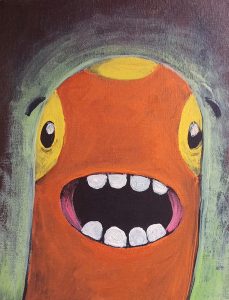 I wanted to share a little of my process for a specific type of acrylic exercise I've done in the past.  It is a lot of fun and you can really surprise yourself with the result!
To begin I apply a random pattern of paint to a canvas or page and then build up the design based on the initial reaction I have. Sort of like looking at a cloud and saying "what do you see?" or a Rorschach test, but we get to take it one step further!
There are some artists who are very good at this, turning coffee stains or little children's art scribbles into highly designed pieces of art. I do it for fun and to develop that part of my brain/eye, thus my use of the word 'sketch'. Here are a few examples of mine: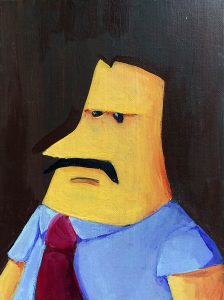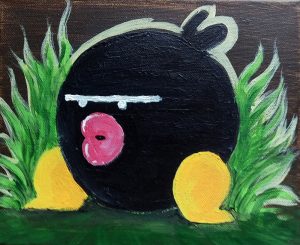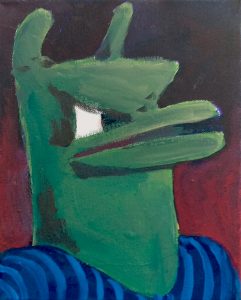 These canvases are cheaply purchased in 10 packs from Michael's, or most art supplies stores. I'll throw a little black and dark-brown acrylic down and pre-treat a bunch of them all at once. In this case the brown 'primed' canvases were done weeks ago.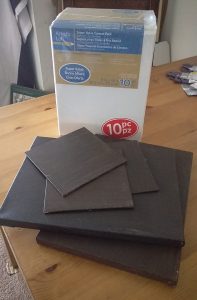 I'll simply and as haphazardly as possible apply a few drops of acrylic paint (of whatever color I choose) and then randomly pull the paint around. Here are the (4) that I've begun today: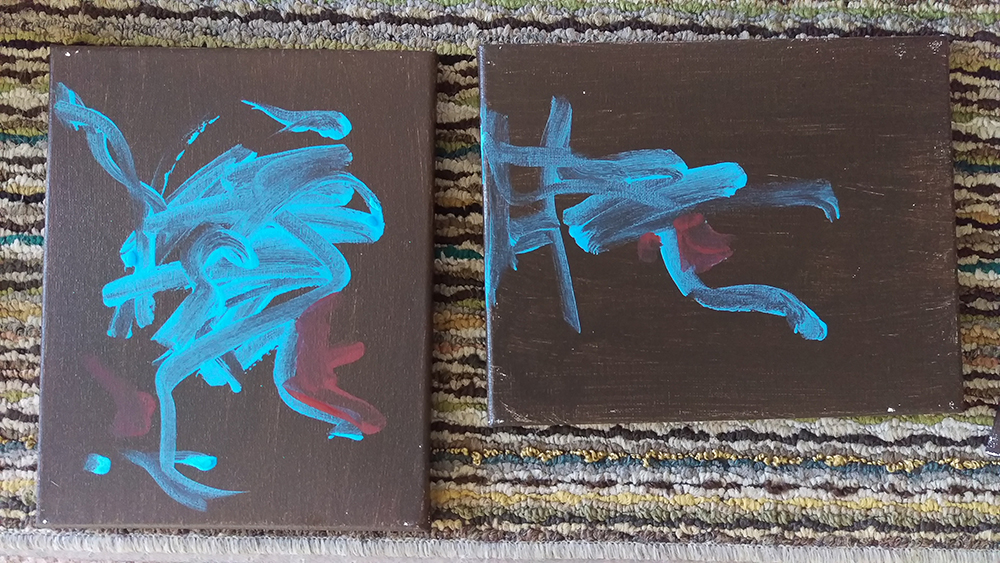 Stay true to your inner child here, don't think, that's the fun! I'm starting to see somethings already. What do you see? Leave a comment.
I'll show you what I come up with soon! 🙂
Cited:
Coffee art by Stephan Kuhnigk – http://www.designer-daily.com/coffee-stain-monsters-by-by-stefan-kuhnigk-54212
Kid Scribbles Art by Ruth Oosterman – http://www.boredpanda.com/artist-turns-childrens-drawings-into-paintings/