*(To view images larger click image, to go back hit back button.)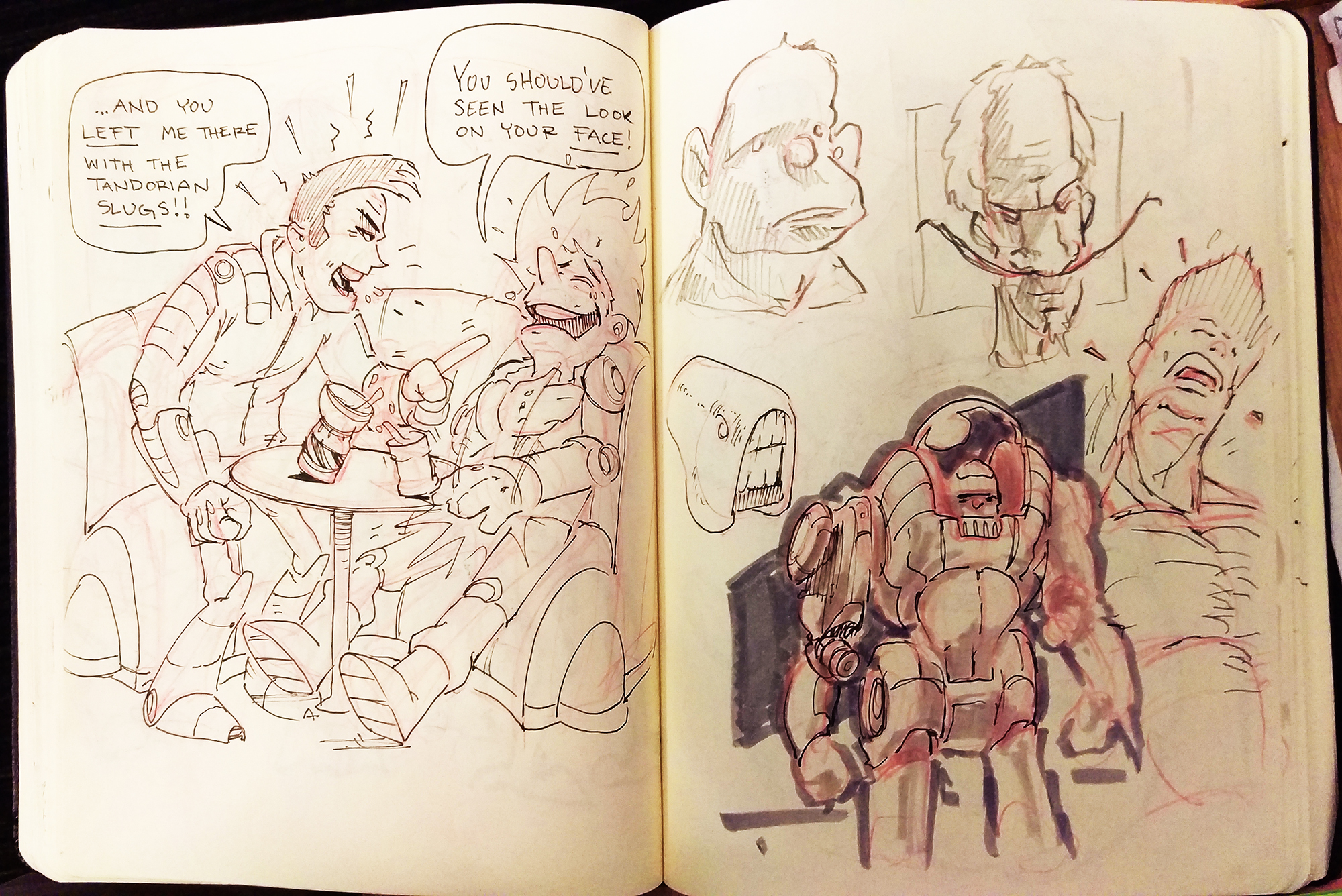 I'm going to share a little bit more of my sketchbooks than the limited amount that makes the Instagram. I will put up some of these pages every once in a while.
This set here is only a few pages from one weekend of coffeeshop sketching (about 6 hours). I want to share the pages without altering them to give people a realistic look at all the unfinished work and studies. Enjoy!